Microcoat offers a wide range of individual and specialized services for the diagnostic and pharmaceutical industry.
In close cooperation with our customers we develop tailored products like coated microtiter plates, protein- and antibody-conjugates, sample preparation protocols and diagnostic assays for your individual product or application. Microcoat provides CRO services including assay development, assay validation and non-clinical and clinical sample testing on various technology platforms. Our services are offered as GLP, GCLP or non-GLP. Our contract manufacturing unit produces diagnostic raw materials in bulk quantities, kit components and market-ready diagnostic kits, including IVDs.
Our Mission
We are dedicated to providing first class services
Building on a continuously expanding spectrum of methods, Microcoat is dedicated to providing first class services in the fields of assay development, laboratory services and contract manufacturing. In close interaction with our customers, we aim for best performance building on the complete range of advanced technologies and uncompromised quality standards.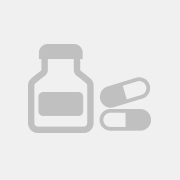 Pharmaceutical companies
For pharmaceutical companies, we want to leverage our expertise in In Vitro Diagnostics and assay development to become a preferred partner for the preclinical- and clinical phase of drug development and patient monitoring.
Food safety & diagnostic industry
For the food safety and diagnostic industry, Microcoat aims for being the preferred OEM-partner for the realization and manufacturing of reliable test components and kits.